Special sale FIX & DES bulk 7.5
Disinfection of plant components such as water meters, standpipes, underfloor hydrants, fittings, tools, footbridges, equipment, apparatus and instruments in water supply, industry, food technology, beverage industry.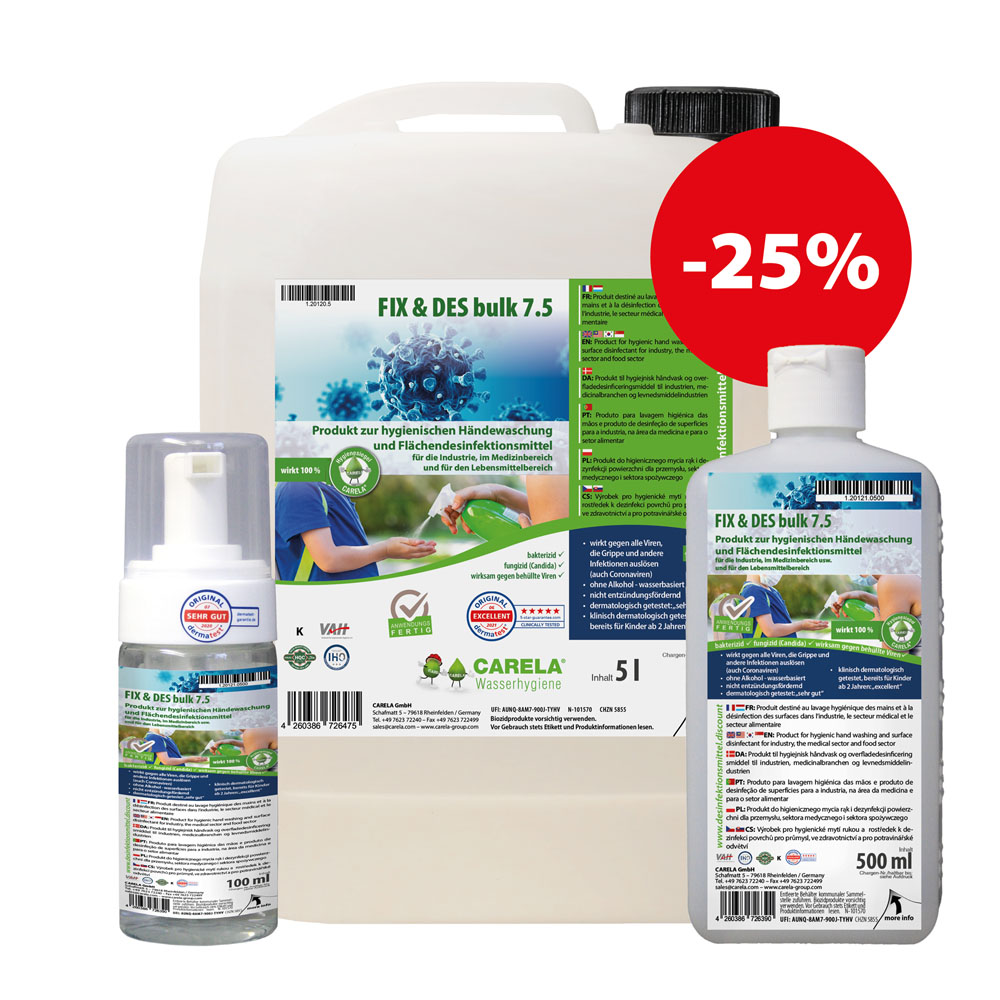 Disinfection of surfaces of all kinds in private as well as commercial areas, e.g. counters, shopping carts, handles of all kinds, door handles, doors, control panels, touch screens, sanitary facilities, etc.
For industry, in the medical sector and for the food sector
Free FIX & DES 100 ml foamer with newsletter registration
With CARELA water hygiene you do not go empty-handed
For all "clean" newsletter sign-ups, we would like to thank CARELA water hygiene stakeholders not only "literally". As a token of our appreciation, we would like to send you a small gift. For this purpose, please enter your address under "Comments or message".

Free FIX & DES 100 ml foamer with your order