Description
CARELA® BIO is a highly effective basic cleaner for all acid-resistant drinking water systems.
BIO can be ideally used as a 2-component special product in combination with the new greenPOWER cleaning power booster with active oxygen.
If additional disinfection is required, BAZILLEX is recommended.
Container sizes depending on availability.
Labeling: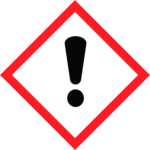 Attention
Hazard statements:
May be corrosive to metals.
Causes skin irritation.
Causes severe eye irritation.
Safety instructions:
Store only in original packaging.
Wear protective gloves/protective clothing/eye protection/face protection.
IF ON SKIN: Wash with plenty of soap and water.
IF IN EYES: Rinse cautiously with water for several minutes. Remove any existing contact lenses if possible. Continue rinsing. Seek medical advice/consult medical assistance.
Notice:
Product packaging may differ from the illustrations.