Sampling | Analyses
Certified sampling and accredited laboratory analysis
Analysis of legionella in domestic installations
Every year or every 3 years, potable water installations in public or commercial buildings must be tested for legionella. Our certified samplers take water samples and have them analysed by our accredited partner laboratories.
We carry out sampling in accordance with the Drinking Water Ordinance and DIN EN ISO 19458 in:
hospitals
retirement homes
hotels
schools
swimming pools
sports halls
public institutions
residental complexes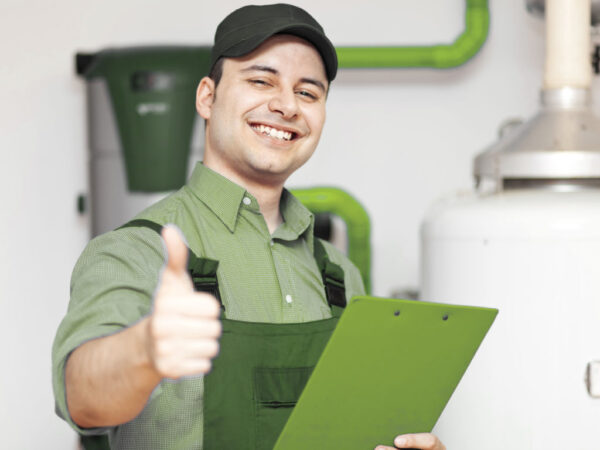 If the legionella concentration is 100 CFU/100 ml or higher, the laboratory is obliged to inform the public health department. In this case, be sure to contact a specialist company. We are specialised in legionella control. We have developed our own very effective methods (e.g. B. multi-step rinse) and products for removing biofilms, legionella and other harmful organisms in potable water. Let us advise you!
Hazard analysis
If legionella are detected in a potable water test in the domestic installation (≥100 CFU/100 ml), the operator must have a hazard analysis carried out in accordance with the Drinking Water Ordinance in order to determine how the increased concentration could have occurred. In addition, measures must be initiated to reduce or eliminate the bacteria. Because: Legionella concentrations above the technical measure value are technically avoidable!
A hazard analysis records all risk factors in your potable water installation, prioritises them and also includes the recommendation of countermeasures (such as construction measures, cleaning or disinfection measures) to remove the legionella from the system and minimise the risk of elevated levels in the future.
In the event of increased legionella concentrations, we will prepare a comprehensive, qualified hazard analysis for you in accordance with the German Drinking Water Ordinance and the recommendations of the Federal Environment Agency (UBA). Our experts are HVAC specialists and will carry out the hazard analysis together with you on site in a professional and proper manner. Contact us and let us advise you!
Obligatory testing for PUBLIC buildings
On 14 December 2012, the second amendment to the Drinking Water Ordinance 2001 (TrinkwV) legally stipulated the obligation to test large-scale systems for heating potable water with regard to legionella and its consequences for the protection of consumer health.
An annual examination is planned for public buildings without risk patients. This can be extended to up to three years if
the annual sampling has been carried out three times in a row without any abnormalities and

the installation complies with the "generally recognised rules of technology" and
the mode of operation of the potable water installation does not show any significant change in operation compared to the testing interval, such as large-scale vacancies.
For public buildings such as hospitals, dialysis centres or similar facilities for "patients at higher risk of hospital infections", sampling at 1-year intervals is mandatory without exception.
New installations of large systems in public buildings must still be reported to the public health department – regardless of the regular testing for legionella and the findings.